18 foto's die bijzondere achtergronden van beroemde films onthullen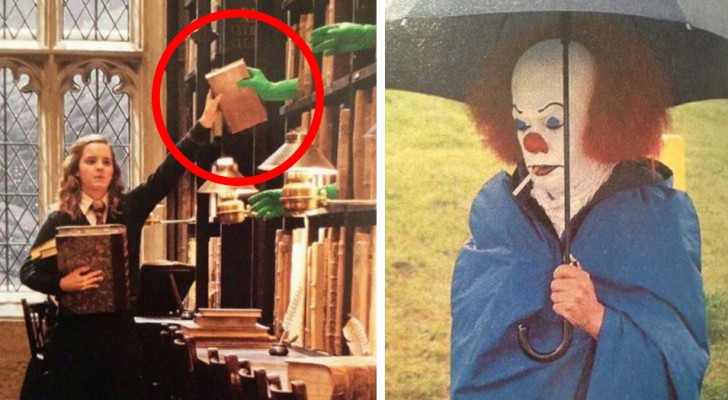 Advertisement
Wat deden onze favoriete acteurs tijdens de pauzes tussen de ene scène en de andere, terwijl ze deelnamen aan de films die hen beroemd maakten? Hoewel we geneigd zijn te denken dat deze volledig in hun personages zaten, moesten ze ook in contact blijven met het echte leven, pauzes en koffiepauzes maken, roken, socialiseren of meer te weten komen over de gebeurtenissen die in de wereld plaatsvonden.
Laten we een kijkje achter de schermen nemen van films die geschiedenis geschreven hebben!
Advertisement
The Lord of the Rings. Gandalf the Grey en zijn nieuwe duivel.
Advertisement
Harry Potter. De voorbereiding van het afscheid van de huiself Dobby.
Birdman. De vele prijzenwinnende regisseur Alejandro Iñárritu met Edward Norton en Emma Stone.
Shining. Wendy terwijl ze rookt om de angst uit te drijven...
Matrix. De architectuur van de laatste confrontatie tussen de uitverkorene en agent Smith.
Advertisement
2001: Space Odyssey. Een van onze voorouders met een sigaar die de actuele gebeurtenissen leest
Back to the Future. Hoe een reeks successen te structureren.
Advertisement
Mulholland Drive. De regisseur David Lynch poseert met de demonische zwerver.
Kill Bill. De hoofdrolspeelster Uma Thurman en de stuntwoman Zoë Bell.
Advertisement
The Lord of the Rings. De Hobbits ontspannen samen met regisseur Peter Jackson op een bankje in Rivendell, de thuisbasis van de Elven.
IT. Een ongeloofwaardige clown...
Advertisement
X-Men - Days of the Future Past. Tyrion Lannister samen met de X-Men toen ze jong waren!
Requiem for a dream. Een close-up met Jennifer Connelly.
Advertisement
I am Legend. De waarheid over de angstaanjagende zombie-hond.
Grand Budapest Hotel. Zo werd het hotel dat de film inspireerde gereproduceerd.
Advertisement
Black Swan. Natalie Portman probeert de fotograaf te terroriseren.
Pulp Fiction. Quentin Tarantino terwijl hij zich laat meeslepen in de bizzare dansscène van John Travolta en Uma Thurman.
The Lord of the Rings. Gandalf valt in slaap vlak voor er "Action!" werd geroepen voor de scène van de Council of Elrond...
Advertisement